The Positive Parties® team is located all around the world and is spreading positivity, creativity & FUN in different areas of our society.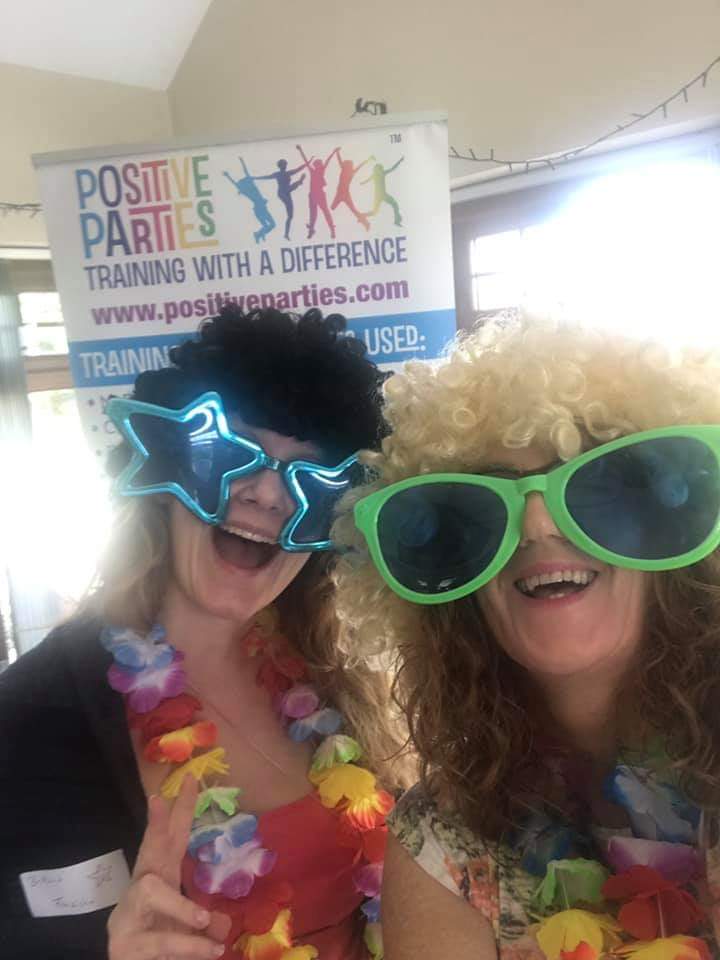 Positive Parties®
is offering YOU
Positive Parties® is offering YOU a marvelous & exciting opportunity for you to:-
Own your own business with this growing & popular brand Training Company 
It offers part-time hours and flexibility, a healthy & profitable income, a strong and on-going support system and with unlimited growth opportunities in all sectors @Work, @Conference, @School, @Community, @Sport and @Dance. You can deliver @HomePositive Parties too, if you feel your country or area are up for it.
If you want to be part of this global, fabulous, professional and FUN 'Training with a Difference' company, checkout if you are eligible to apply.
What we need you to be/have to be part of Positive Parties:
A POSITIVE Person – ESSENTIAL
A Life Coach and/or NLP Practitioner (preferable but not essential, we can always train you)
Good track record, experience & confidence in delivering training/facilitating groups
Excellent people skills – with all ages, genders and social economic groups, organisations and companies
Sound background, interest & knowledge of the personal development/self help arena
Organisational, administration, marketing & sales skills ( we can help you with these)
A fantastic Networker
An extrovert who loves life , is passionate about their life purpose and how they are making a difference in the world, and is not afraid of going out of their comfort zone
And last but not least……you have to be fun loving, AND a little bit WACKY!
Positive Parties® is Not for you if you:
Have a more reserved personality and do not like to venture 'out of your comfort zone' in the training area. We NEVER use the safety net of powerpoint, so our delivery is not for everyone.
Are a serious individual who would be embarrassed role playing, acting, dancing, and leading singing in front of an audience
Are not comfortable working with ALL ages, sectors/groups/organistaions/companies
Are not prepared to do sales and marketing in your area.
NB – It is proven that a recognized brand or franchise is more trusted, more successful and the expansion rate of your business will be much more rapid than on an organic growth basis
If you are interested and can tick YES to the above 9 pointers then:-
.
Send an email to Positive Parties Founder & CEO – Denise Devlin denise@positiveparties.com with a explanation to each.
Please end this exercise by completing this following sentence "I want to become a Positive Parties Licensee because…………………
Tell us where you are from – 1. Town/City   2. County/State    3. Country
Please put you telephone number so we can contact you for a chat after we consider your suitability. We will email you to set up a date and time for a call.